Home
Speaking
Speaking
Normal 0 false false false MicrosoftInternetExplorer4 Enthusiastic,
Could listen to David all day,
The best seminar I have ever had.
Expect comments like these, from your team, after David presents to them. These comments come from the unique mix of humor, stories and illustrations to explain and unpack the science of optimal health.
David has a number of presenting options:
Keynote: Maximizing your Energy - Today !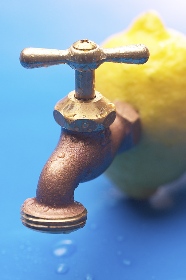 There are five simple things you can do daily to maximize your energy, and thus maximize your daily achievements. When you and your team think clearer, have more get up and go and more pep in their steps your productivity will increase. Experience the difference this can make in your organisation by booking him for your next conference.
Here is a short preview filmed at the NZ National Speakers Association showcase.
Tailored seminars: Personalized wellness solutions.
David has a wide understanding of vitamins, herbs and nutrients. This enables him to give specialized training. Whether this is for an hour or a full day David makes the time fly by with varied and dynamic training. He has engaged with tertiary institutions, vitamin retailers and customers.
Charity work: Dyslexia
Do you wonder why dyslexic's and those with "learning disabilities" think so uniquely? Though personal experience David has read widely on how dyslexic's think. Thus has a clear understanding of the key differences between dyslexics and non dyslexics. As he unpacks this material audiences have "uh har" moments where the light bulb clicks on and it all becomes obvious. David is delighted to share this information with you and your school, training organisation, parent group, teaches etc. David is happy to donate his time, if travel costs are met.

Based just outside Auckland New Zealand, he has easy access to national and international flights, so contact David to discuss your conference